Food & Beer Pairing Dinner
April 21, 2021 05:30 PM until April 21, 2021 09:30 PM
Join us for our pop-up Chef Event.

We partner with W&W: Wolf and Woman, started as a pop up supper club in the winter of 2017 in Seattle, Washington. The cuisine is contemporary Malaysian Tamil, and the menu is regionally sourced and supports our San Diego farmers.

5 courses with 5 beer pairings for $60 a ticket.
Two seatings: 5:30pm and 7:30pm

Make sure to book your tickets.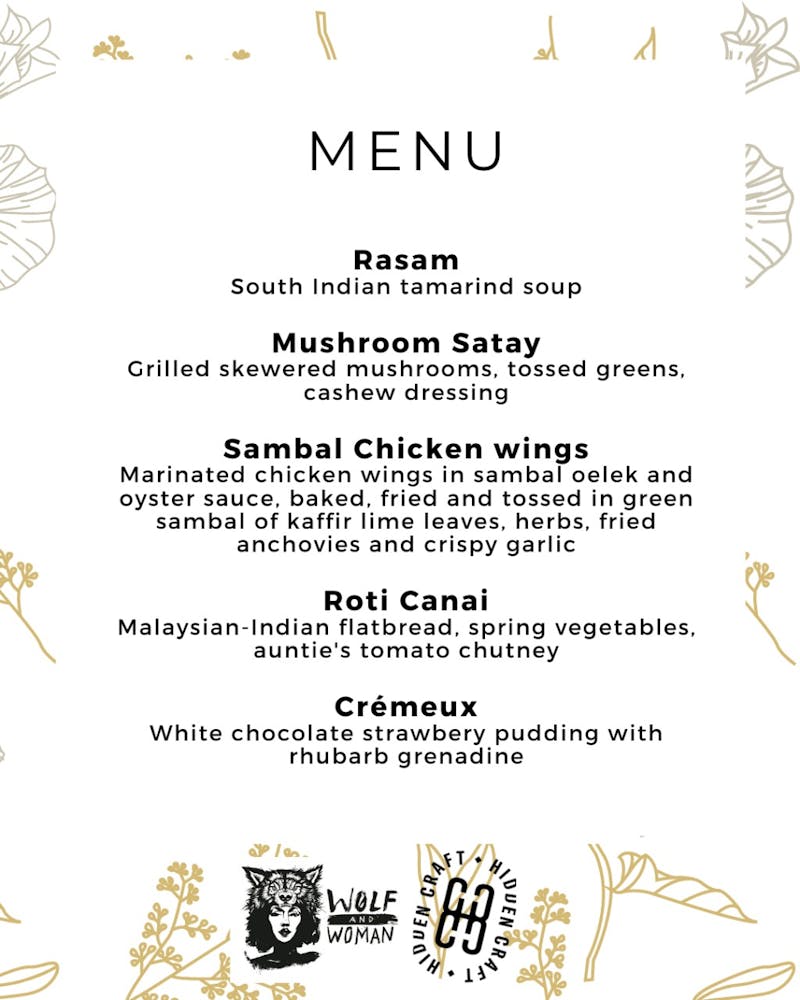 https://www.exploretock.com/wolfandwoman/event/273629/hidden-craft-dinner-with-san-diego-rescue-mission?mc_cid=a82feebe18&mc_eid=UNIQID